LGBTQ Communities Goes Vocal Through Fashion
LGBTQ Communities Goes Vocal Through Fashion
Fashion enthusiasts all over the world would be well aware that there is nothing more fabulous than LGBTQ+ Communities fashion. The fashion industry today would be nothing without the involvement of the LGBTQ+ community, with revolutions and bold statements happening more so in the last two decades. With radical changes being triggered in the world to change conventional thought processes, the fight for freedom and equality for all is also gaining a lot of support. People today demand equal recognition and respect through one's individualistic style choices, and this movement is massively influencing the world of fashion. However, it should be pointed out that these changes don't only pertain to the LGBTQ+; they're equally welcomed by their allies, meaning by people who don't belong to LGBTQ+ but are fully supportive of their choices to live life the way they wish to.
Freedom of coming out of the closet
Using fashion as a medium, more and more individuals are coming out in the open, choosing their right to live life on their terms. Time and again, rights and social statuses have been challenged, but more than ever, gender fluidity has gained strength from the fashion industry as the latter has blurred the lines between men's and women's clothing – almost everything is pangender now. Recently, one of the biggest designers of fashion and Bollywood showed immense courage and came out, boldly claiming the gender of his choice and renaming himself. This reminds us of India's top-notch celebrity make-up gurus who chinned up a few years back, flaunting a stronger and more beautiful level of talent. In another instance, Bollywood actor Prateik Babbar stunned onlookers as he walked the ramp at LFW 2018 as a drag queen, in support of gender-fluidity. The designers, magazine editors, photographers, makeup artists, and hairstylists of the LGBTQ+ community are all part of contributing to what's going on in the industry on the stage or behind the curtains. Things that were once not accepted or appreciated, are now being claimed respectfully with heads held high. This is only taking things forward with transparency and acceptance of each other for the skills they bring to make this society an open, egalitarian place to live.
Strongly impacting the fashion industry
The list of LGBTQs influencing fashion is endless, and it comes with the perks of vibrant fashion collections and seasons, creating ensembles that were once exclusively intended for women; now, they're available for men as well. For instance, small-sized, high-end designer slings or clutches are being getting flaunted this season at Indian holiday destinations, as well as chunky boots and studded outfits being hyped on the streets of Goa. Many transgenders or executives of their preferred sex seem to spend lots of money on these designer pieces which were at some point only showered attention on by the women. The strong and edgy crowd of today's era has used the latest trends and fashion products to express their sexuality and feel glamorous in their skin. No matter what the past held, the future of this industry seems to account for a big part of sales from the LGBTQ+ community.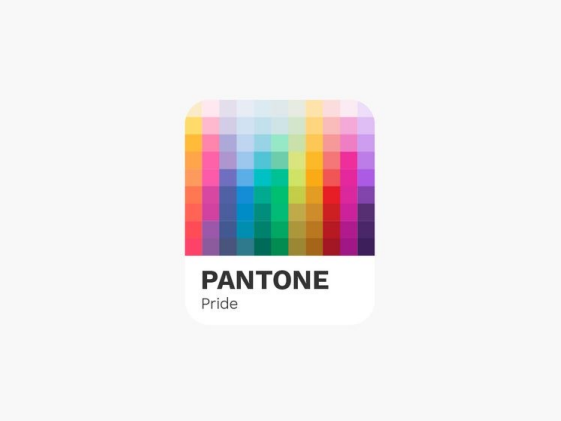 Gender-neutral clothing
Gone are those days when one thought that attire is to be based on sex. Many young people of today, LQBTQ+ or not, identify themselves as gender-neutral. Stereotypical and vapid rules like boys wear blue and girls wear pink are being done away with, and this is only the beginning. Buying unisex products online, or even going to a store and picking up your favorites from the opposite gender's collection is not a tabooed sight anymore. Embracing gender-neutrality is giving a feeling of freedom and relief that we didn't know was needed. Taking the hint, fashion companies have started focusing on goods that are bringing in more sales and accommodating the increasing demands of new societal standards.
The rise of transgender agencies
With beauty and appearance changing definitions and becoming more unconventional, it opens the door to models and of all shapes and sizes as well as all genders. Many agencies are getting flexible in offering jobs and limelight to certain segments of society that weren't a part of this before.
Important advances were made in recent times, when a few well-known designers chose to hire transgender models for their shows, walking the ramp along with the others, sending out the message of diversity and acceptance. Breaking the norms, Anjali Lama became the first transgender model from the subcontinent to have bagged a Calvin Klein campaign, an accolade not many are fortunate enough to achieve. With the increased transgender visibility in society, and with the LGBT community getting stronger, it is somewhere leaving a significant impact on further plans of progress, and in acceptance of beauty products that are now more inclusive than they historically were before.
Section 377 of the Indian Penal Code is a section of the official criminal code of India, introduced in 1861 during British rule. Based on the Buggery Act of 1533, it makes sexual activities that are against the order of nature, illegal. On 6th September 2018 in a landmark judgement, the Supreme Court of India ruled out Section 377 in regards to homosexuality between consenting adults, calling it irrational, among other similar concepts. Hundreds of people were seen celebrating all over the country, painting their faces in rainbows. Their may have won the battle but the war isn't over. The right to marry a partner of the same sex, to serve in the military, or to adopt isn't granted to homosexuals yet. Another surprising fact is that there's no official data on the LGBTQ+ population in India. Online petitions for such issues and many more are being created and gaining support, like for gender neutral legislation, including a rape law that would also protect men, transgenders, and intersex people that has gained 9000 signatures.
Here's wishing that the LGBTQ+ communities gets more power and resources to stand up strong and be recognized for their individuality. As the new millennium is looking beyond gender binaries, we can hope that these discrimination will come to an end and we will have a harmonious society to live in.