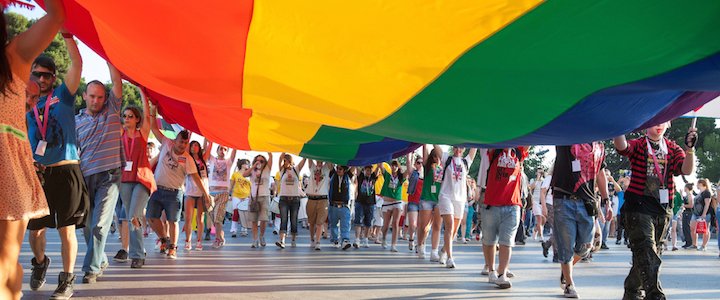 LGBT Communities Rights
LGBT Communities in and around the world are facing violence, legal discrimination, inequality, torture and even execution for their sexual orientation or gender identity. In many countries LGBT people are harassed in the streets, beaten up and sometimes even killed for their identity. Around 325 individual cases of spate of violence has been recorded. People around the world are forced to undergo dangerous, invasive and unnecessary surgeries that can cause physical and psychological side effects.
25 developed or developing democracies recognized same sex marriage by 2018. 10 countries or jurisdictions , imposed death penalty for homosexuality which were either Islamic or ruled by sharia. Around the year 2011, the United Nations Human Rights Council passed the first resolution for the LGBT rights. The Office of the United nations High Commissioners for Human Rights documented a report for the hate crimes, criminalization of homosexual activity. Following which the United Nations urged all the other countries to enact laws for the protection of LGBT Communties.
Some of the LGBT rights include :
Laws Concerning The Recognition Of Same-Sex Relationships, Including Same-Sex Marriage, Civil Unions, And Domestic Partnerships
Laws Concerning Lgbt Parenting, Including Adoption By Lgbt People
Anti-Discrimination Laws In Employment, Housing, Education, Public Accommodations
Anti-Bullying Legislation To Protect Lgbt Children At School
Hate Crime Laws Imposing Enhanced Criminal Penalties For Prejudice-Motivated Violence Against Lgbt People
Bathroom Bills Affecting Access To Sex-Segregated Facilities By Transgender People
Laws Related To Sexual Orientation And Military Service
Laws Concerning Access To Assisted Reproductive Technology
Sodomy Laws That Penalize Consensual Same-Sex Sexual Activity
Age Of Consent Laws That May Impose Higher Ages For Same-Sex Sexual Activity
Laws Regarding Donation Of Blood By Men Who Have Sex With Men
Laws Concerning Access To Sex Reassignment Surgery And Hormone Replacement Therapy
Legal Recognition And Accommodation Of Reassigned Gender
There are list of LGBT rights organizations around the world that support groups or organizations . Some of the organizations are mentioned below.
Al-Fatiha Foundation (defunct)
International Lesbian, Gay, Bisexual, Trans and Intersex Association (ILGA)
IGLYO
International Lesbian, Gay, Bisexual, Transgender & Intersex Law Association (ILGLaw)Intersex South AfricaOii-Chinese
DiversityUNNCHumsafar Trust
Naz Foundation (India) Trust
Udaan Trust
Israeli Gay, Lesbian, Bisexual and Transgender Association
Israel Gay Youth (IGY)
People Like Us (PLU)
Pink Dot SG
Androgen Insensitivity Syndrome Support Group Australia (AISSGA)
Australian Lesbian and Gay Archives (ALGA)
Australian Marriage Equality (AME)
Campaign for Homosexual Equality
Cara-Friend (Northern Ireland)
Coalition of Activist Lesbians Australia (COAL)
Worldwide there are numerous LGBT rights Organizations that represents all the LGBT people and interests. The first organization which stood for the LGBT rights were formed in the 19th century. Social equality is the commonly stated goal for LGBT people, but still LGBT rights are denied. LGBT rights is still a struggle though there are wide range of political activism, cultural activists, and social groups who fight for LGBT rights.