LGBTQ Gay Pride and Events 2020
Gay pride festivals and gay pride parades are a fantastic chance for the LGBTQ communities to come together and celebrate pride and culture with the gay pride flag flying high. But gay pride events also offer an important chance to the LGBTQ communities to demonstrate for rights such as same-sex marriage and equality, and honor those who came before us and fought for our rights to celebrate LGBTQ pride – with pride.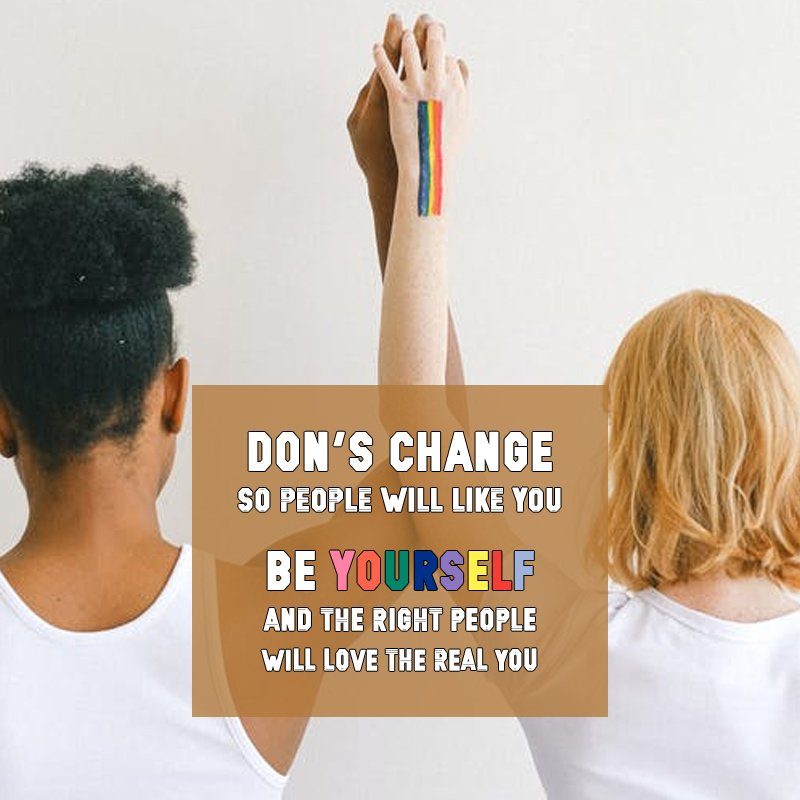 MARCH 2020
Darklands Fest Belgium, Antwerp, Belgium: March 4 – 9
During the Darklands Fest Belgium several gay fetish parties and events will be held in Antwerp, a city that is rapidly developing as one of Europe's hottest and most popular fetish destinations.
Winter Party Miami, Miami, Florida: March 4 – 10
These six days and nights of celebration on Miami Beach brings together over 10,000 people. The Winter Party Festival includes art, dance, and music.
Melodifestivalen Final, Stockholm, Sweden: March 7
Melodifestivalen 2020 marks the 60th edition of the Swedish music competition Melodifestivalen.
SWING Gay Ski Holiday, Lenzerheide, Switzerland: March 8 – 15
GaySki Lenzerheide was founded in 1992 and is celebrating its 2th jubilee in 2020.
Stark-bier-fest meeting, Munich, Germany: March 11 – 15
The strong beer season belongs to Munich like beer gardens and the Oktoberfest.
Skeive Ski, Hemsedal, Norway: March 12 – 15
The theme for the 2020 festival with unity at its center is "BACK TO BASIC" which is meant to recreate the good festival feeling where the participants share the magic and skiing.
Maspalomas Carnival, Gran Canaria, Spain: March 12 – 24
Carnival in Maspalomas takes place in the town of Villa de San Bartolomé de Tirajana. Most of the events take place in and around the largest commercial center which is also the gay center – The Yumbo.
European Snow Pride, Tignes, Espace Killy, French Alps: March 14 – 21
At 3,450 meters (11,320 feet), European Snow Pride finds a rocking home for its week of music, parties, and world-class skiing at Tignes Station.
Amsterdam Bear Weekend, Amsterdam, Holland: March 19 – 23
THE weekend getaway to Amsterdam, for bears, cubs, daddies, chubs, admirers, chasers and the entire bear community.
ELEVATION Mammoth: Mammoth Lakes, California: March 18 – 22
For the last 18 years, the core mission remains the same: "2,500 riders. 12 major parties. 0 attitude."
European Gay Ski Week, Les Arcs, Bourg-Saint-Maurice, France: March 21-28
Europe's No1 Gay Winter Sport & Music Festival
Gay Snow Happening, Sölden, Austria: March 21 – 28
Europe's unrivaled event on snow promises a perfect blend of sunshine, snow and party time among kindred spirits.
Atlantis Southern Caribbean Gay Cruise, San Juan, Puerto Rico: March 21 – 28
Gay cruise from San Juan, Puerto Rico on the refurbished Celebrity Summit. This ship has a capacity of about 2000 guys!
Miami Beach Gay Pride, Miami Beach, Florida: March 30 – April 5
Miami Beach Pride is a nine-day celebration featuring an incredible two-day festival, Pride Parade, VIP gala, special events and dance parties.
APRIL 2020
Rubbout, Vancouver, British Columbia, Canada: April 3 – 5
Rubbout is a weekend of rubber, gear, and fetish for men held annually in Vancouver, BC.
Eurovision in Concert, Amsterdam, Holland: April 4
Eurovision in Concert is a MUST for real song festival fans! Multiple contestants that will be at the Eurovision Song Festival will perform their act in front of an audience.
Easter Leather and Fetish Week, Berlin, Germany: April 8 – 14
The Berlin Leather und Fetish Week is a yearly party weekend during Easter. Berlin turns into fetish for the wildest week ever.
Matinee Easter Weekend, Barcelona, Spain: April 9 – 12
Matinée EASTER Weekend returns for its 6th edition, featuring an excellent DJ lineup, stage performers, hot go-go dancers, hosted by the organisers of the Circuit Festival Barcelona.
Songkran Thai New Year / GCircuit, Bangkok, Thailand: April 12 – 14
gCircuit Songkran is Asia's biggest annual gay circuit party with 13,000 gay men partying like crazy in Bangkok, Asia's Gay Capital.
Skipride Kaprun, Kaprun, Austria: April 16 – 19
Europe's Zell am See-Kaprun sports region with its Kitzsteinhorn glacier offers absolute snow security and makes this unique ski & boarder weekend an unforgettable experience.
Cherry, Washington DC: April 16 – 20
Focused on Mental Heath & HIV/AIDS, The Cherry Fund provides financial support for non-profit organizations serving the LGBTQ community of Washington DC and beyond.
Pride of the Americas, Greater Fort Lauderdale, April 21 – 26
Hit the beach and join hundreds of thousands of individuals in bringing global attention to the inequalities LGBT+ communities face in Latin America and the Caribbean.
Claw Leather Awareness, Cleveland, Ohio: April 23 – 26
The Cleveland Leather Awareness Weekend (CLAW) is a weekend convention for the leather community hosted annually in Cleveland, Ohio.
White Party Palm Springs, Palm Springs, California: April 24 – 27
The White Party is an infamous circuit party that has various sister parties across the globe. The Palm Springs party is one of the biggest and the best, over 20,000 gay men attend every year.
Tokyo Rainbow Pride, Tokyo, Japan: April 25 – 26
Set in the event space next to Shibuya's Yoyogi Park, Tokyo Pride is a two-day event that mixes progressive social activism with traditional Japanese festival culture.
Kings Day Amsterdam, Amsterdam, Holland: April 27
King's Day — Formerly Queen's Day1 — is the annual Dutch national holiday in honor of King Willem-Alexander.
Delice Dream, Torremolinos, Costa del Sol, Spain: April 29 – May 4
Join thousands of Gay from all over Europe for an unforgettable holiday under the Andalusian sun & celebrate with us the 10th anniversary of the most festive holiday in 2020.
International Bears Week, Stiges, Spain: April 30 – May 3
Sitges Bears week in September is one of the biggest and most popular Bear festivals in Europe attracting more than 5,000 visitors, bears, admirers, chasers, muscle bears and more.
MAY 2020
Blatino Oasis, Palm Springs, California: May 1 – 3
Over the years, Blatino Oasis has become California's largest gay/bi men of color getaway, attracting over a thousand gay and bisexual men from around the world.
Purple Party, Dallas, Texas: May 7 – 11
Weekend of fund raising events to benefit people living with HIV/AIDS and the Dallas LGBTQ community.
Eurovision Song Contest 2020, Rotterdam, Netherlands, May 12 – 16
The Eurovision Song Contest 2020 will be the 65th edition of the Eurovision Song Contest. The contest will take place in Rotterdam, Netherlands, following the country's victory at the 2019 contest in Tel Aviv, Israel.
Gay Pride Maspalomas, Maspalomas, Gran Canaria, Spain: May 7 – 17
Every year, the streets of Maspalomas are filled with ever growing crowds during the annual Maspalomas Gay Pride. The town hosts ten days of shows and parades with nearly 100.000 attendees.
Long Beach Pride, Los Angeles, California: May 16 – 17
A two-day LGBTQ+ event with live music, community programming, and food and drinks from local eateries. The Long Beach Pride Festival is inclusive and strives to promote an environment that is free from prejudice and bias.
Capital Pride, Washington, DC: May 16 – 17
Capital Pride is an annual LGBT pride festival held in early June each year in Washington, D.C.
International Mr Leather, Chicago, Illinois: May 21 – 25
International Mister Leather is an international, though largely American, conference and contest of leathermen held annually in May since 1979 in Chicago, Illinois.
Sizzle, Miami Beach, Florida: May 21 – 25
Memorial Day Weekend in Miami Beach is always smoking hot, but since 2002 it sizzles!
DC Black Pride, Washington, DC: May 22 – 25
DC Black Pride is the first official black gay pride event in the United States and one of two officially recognized festivals for the African-American LGBT community.
Birmingham Gay Pride, Birmingham, England: May 23 – 24
Birmingham Pride is a weekend-long LGBTQ+ festival held annually in the Gay Village, Hurst Street, Birmingham, England, over the Spring Bank Holiday weekend.
Paris Fetish, Paris, France: May 28 – 31
Paris Fetish weekend is the main fetish event in France. It's a permanent fixture.
Hannover Pride CSD, Hannover, Germany: May 30 – 31
In 2020, of course, a Christopher Street Day (CSD) will also take place in Hannover – as usual on Pentecost weekend with street festival on Saturday and Sunday, parade and party events.
Torremolinos Gay Pride, Torremolinos, Costa del Sol, Spain: May 31 – June 7
Large annual celebrations for the LGBT and friends in Costa del Sol. Torremolinos Pride festival attracts tens of thousands participants each year.
Atlantis Virgin Voyages Gay Cruise, Miami, Florida: May 31 – June 7
Atlantis presents the first all-gay cruise on the new Virgin Voyages Scarlet Lady, sailing May 31 -June 7, 2020 from Miami.
JUNE 2020
Vienna Pride, Vienna, Austria: June 1-14
The Vienna Gay Pride has become one of the fastest growing prides in Europe complete with concerts, a gay village and a gay beach!
Disney Gay Days, Orlando, Florida: June 2-8
Gay Days at Disney World is the world's most popular gay and lesbian celebration, attracting over 150000 gay and lesbian travelers to Orlando Florida.
Key West PrideFest, Key West, Florida: June 3-7
Key West Pride is an awesome annual event in downtown Key West. Every June, the entire Key West community comes together to celebrate Pride.
Gay Pride Sitges, Sitges, Spain: June 3-7
Perhaps one of the biggest events of the year and fast becoming one of the most important pride events in Europe – Sitges Pride 11th edition will take place from the 3rd to the 7th of June 2020.
One Magical Weekend, Orlando, Florida: June 4-8
One Magical Weekend at Walt Disney World includes three magical days at Disney plus great events like daytime pool parties and more.
Boston Pride, Boston, Massachusetts: June 5-16
Boston Pride creates change and progress in society by embracing our community's diverse history, culture, and identities, promoting community engagement and inclusivity, and striving for visibility and respect in unity.
Circuit Asia Weekend, Pattaya, Thailand: June 5-7
CIRCUIT FESTIVAL ASIA Weekend is produced by the creators of Asia's biggest parties: White Party Bangkok & S2O Songkran Music Festival in collaboration with the producers of Circuit Festival Barcelona.
Dallas Pride Weekend, Dallas, Texas: June 6-7
Dallas Pride weekend kicks off with a daylong festival at Fair Park featuring live entertainment, community and vendor booths, pet adoptions, a Family Pride Zone for children and Teen Pride area.
Aarhus Pride, Aarhus, Denmark: June 6
Aarhus Pride is a pride parade in Aarhus, Denmark and the largest Danish event focused on LGBT issues outside Copenhagen.
Motor City Pride, Detroit, Michigan: June 6-7
Motor City Pride is an annual LGBT pride street festival, held in Hart Plaza in Detroit, Michigan the second Saturday and Sunday of June.
Tel Aviv Gay Pride, Tel Aviv, Israel: June 7-13
Tel Aviv Pride is a week-long series of events in Tel Aviv which takes place on the second week of June, as part of the international observance of Gay Pride Month.
Gay Pride New Orleans, New Orleans, Louisiana: June 12-14
New Orleans gay Pride 2020 is listed as one of the fastest growing Pride Celebrations in the Nation and is the only Official Pride Festival in New Orleans.
Los Angeles Pride, Los Angeles, California: June 12-14
LA Pride, also known as the LA Pride Festival and Parade, is an annual LGBTQ+ pride event that takes place in West Hollywood, California.
Athens Pride, Athens, Georgia: June 13
Athens PRIDE exists to promote community, fellowship, and support around lesbian, gay, bisexual, transgender, and queer issues in the greater Athens, GA area.
Gay Pride Rome, Rome, Italy: June 13
LGBT pride is celebrated for a week in Rome. Nearly 1 million people march past the Colosseum in view of the Holy See.
Portland Pride, Portland, Oregon: June 13-14
Pride Portland! brings people in the Greater Portland, Maine area together for an annual parade and festival to celebrate and honor the accomplishments of the LGBTQ+ movement.
Gay Pride Sao Paulo, Sao Paulo, Brazil: June 14
São Paulo LGBTQ Pride Parade is an annual gay pride parade that has taken place in Avenida Paulista, in the city of São Paulo, Brazil, since 1997.
Oslo Gay Pride, Oslo, Norway: June 19-28
Oslo Pride is an annual festival that brings together the local LGBT community, supporters and allies for the biggest gay event in Norway.
CSD Zürich, Zurich, Switzerland: June 19-20
The Zurich Pride 2020 has the motto "Confess color against hate" and wants to use it in a colorful way to promote tolerance, openness and, in particular, against all forms of hate and discrimination.
Gay Pride Fest Denver, Denver, Colorado: June 20-21
PrideFest is an annual Gay pride event held each June in Denver, honoring the culture and heritage of the lesbian, gay, bisexual, and transgender community in the State of Colorado.
Rhode Island Pride, Providence, Rhode Island: June 20
Rhode Island Pride is an LGBT organization that serves the Rhode Island LGBTQ community, most notably holding its annual PrideFest in June.
Euro Pride Thessaloniki, Thessaloniki, Greece: June 20-28
EuroPride is a pan-European international event dedicated to LGBTI pride, hosted by a different European city each year.
Gay Pride Milan, Milan, Italy: June 25-27
The Milano Pride is a parade and festival held at the end of June each year in Milan, Italy, to celebrate the lesbian, gay, bisexual, transgender, asexual, intersexual and queer people and their allies.
Gay Pride Barcelona, Barcelona, Spain: June 26-27
One of Spain's most popular gay festivals is Pride Barcelona. Bringing together the local LGBT community, friends and allies alike for a weekend of culture, activities and parties.
Gay Pride Toronto, Toronto, Canada: June 26-28
Pride Toronto is a LGBT festival held each year in Toronto during the month of June.
Gay Pride London, London, England: June 26-28
Pride in London celebrates the diversity of the LGBT community with the colourful Pride in London Parade, as well as the free festivity events that take place in Trafalgar Square.
Gay Pride Dublin, Dublin, Ireland: June 26-27
The Dublin LGBTQ+ Pride Festival is an annual series of events which celebrates LGBTQ+ life in Dublin, Ireland. It is the largest LGBTQ+ pride festival on the island of Ireland.
Gay Pride Paris, Paris, France: June 27
The Paris Pride or Marche des Fiertés LGBT, is a parade and festival held at the end of June each year in Paris, France to celebrate the lesbian, gay, bisexual, and transgender people and their allies.
San Francisco Pride, San Francisco, California: June 27-28
The San Francisco Pride parade is a world-renowned LGBT pride parade. It is held on Sunday morning of the Festival.
Madrid Gay Pride, Madrid, Spain: June 27 – July 5
Madrid Pride is the annual LGBT pride festival hosted at Chueca neighbourhood in the centre of Madrid, during the weekend immediately after June 28, International Day of LGBT Pride.
JULY 2020
Cologne Gay Pride – CSD, Cologne, Germany: July 3-5
Cologne Gay Pride is made of a large city Gay pride parade, and a week of a number of festivals, parties and political forums.
GayMat Gay Pride, Luxembourg: July 4-12
The LUXEMBOURG PRIDE Week is a one week-long festival with the goal, to celebrate the colorful way of diversity and to fight against discrimination with the help of art.
The Cruise, Rome, Italy: July 5-12
The Cruise is known for its friendly atmosphere, and the more intimate setting of its mid-size ships, the perfect size for our community feeling, that we all love so much.
CSD Munich, Munich, Germany: July 11-12
In Germany celebrated as CSD in memory of the gay uprising in New York's Christopher Street in June 1969.
Bear Week, Provincetown, Massachusetts: July 11-19
Provincetown Bears hosts 9 days and nights of pool parties, beach outings, dance parties and leather events.
Atlantis Amsterdam Barcelona Gay Cruise, Amsterdam, Netherlands to Barcelona, Spain: July 12-22
In 2020, Atlantis is repeating their popular Amsterdam to Barcelona cruise. This Atlantis Amsterdam to Barcelona cruise itinerary is top-notch.
CSD Frankfurt, Frankfurt, Germany: July 17-19
CSD Frankfurt Gay Pride 2020 is the city's version of Pride. The event takes place every July and attracts more than 200000 visitors to the city.
Stadtfest Berlin, Berlin, Germany: July 18-19
The Lesbian and Gay City Festival (Lesbisch-Schwules Stadtfest) in Berlin is Europe's largest street festival for lesbians and gays.
Roze Maandag, Tilburg, Netherlands: July 20
One of the biggest gay events in Holland, the Roze Maandag is a special gay Monday on the biggest fairground of Europe.
CSD Stuttgart, Stuttgart, Germany: July 24-26
Stuttgart CSD is the largest LGBTQ celebration in South Germany. With a variety of events, talks, workshops and cultural activities from the start, along with street parade and Pride market.
Gay Pride Week / CSD Berlin, Berlin, Germany: July 24-26
Berlin Gay Pride, commonly referred to as Berlin CSD, is one of Europe's biggest gay prides, with gay parties and events taking place all over the creative capital.
Amsterdam Gay Pride, Amsterdam, Netherlands: July 25 – August 2
Amsterdam Pride or Amsterdam Gay Pride is a citywide gay-festival held annually at the center of Amsterdam during the first weekend of August.
Milkshake Festival, Amsterdam, Netherlands: July 25-26
Milkshake festival shows that entertainment, music choice, choice of clothing and status has nothing to do with sexuality.
Brighton Gay Pride, Brighton, England: July 31 – August 2
Brighton Pride Festival has proved itself to be the UK's biggest, boldest and best Pride event with community fundraising at its heart.
AUGUST 2020
Reykjavik Gay Pride, Reykjavik, Iceland: August 4-9
Reykjavik Pride is an important event for the LGBTQ community in Iceland. The festival promotes visibility and courage and provides people with a platform to manifest their pride.
Antwerp Pride, Antwerp, Belgium: August 5-9
Antwerp Pride is a festival with a gay cultural character. It takes place annually since 2008 in the second weekend of August in Antwerp and attracts tens of thousands of visitors.
CSD Duesseldorf, Duesseldorf, Germany: August 6-9
The Christopher Street Day / gay pride in Düsseldorf offers a pride parade and street party at the city center.
Circuit Festival, Barcelona, Spain: August 6-16
The largest gay clubbing summer event in Europe with about 20 parties and thousands of guys from all over the world.
Leather party Hamburg, Hamburg, Germany: August 6-9
Fetish gays from all over Europe, and beyond, come to Hamburg for this annual weekend. The Hamburg Leather Party is one of the biggest events in its sort and also the oldest operating Leather-Party worldwide.
Hans Sachs Strassenfest, Munich, Germany: August 8
After the official big Gay Pride festival in July, Munich throws another gay street party even every August called Schwules Strassenfest.
Atlantis Rome to Venice Gay Cruise, Rome to Venice, Italy: August 8-17
All gay cruise by Atlantis Events on the Celebrity Constellation, capacity 3600 guests! The ship will sail from Rome through Mediterranean Sea to Venice.
Tropical Heat, Key West, Florida: August 12-16
Tropical Heat is Key West's hottest event for men! The temperature is not the only thing that will rise during Tropical Heat.
Carnival, Provincetown, Massachusetts: August 15-22
Provincetown Carnival 2020 is a weeklong celebration of LGBTQ life–parties, art fairs, a costume ball, and more–and culminates in the Carnival Parade on Thursday, 8/20/20.
Gay Pride Copenhagen, Copenhagen, Denmark: August 18-23
Copenhagen Pride is Denmark's largest annual Human Rights festival, focused on LGBT issues.
XLsior, Mykonos, Greece: August 19-26
Europe's hottest annual summer gay circuit festival celebrates 10 years on Mykonos island, featuring an amazing DJ lineup, sexy dancers, fabulous shows and full-on party productions.
Pink Lake Festival, Wörthersee, Austria: August 27-30
The event runs for four days at the end of August, with highlights including the Almdudler Trachtenparty and cross-dressing in Austrian Dirndls.
Manchester Gay Pride, Manchester, England: August 28-31
Manchester Pride is an annual LGBT pride festival and parade. It takes place in the Canal street area and Mayfield, while the parade occurs through Manchester city centre.
Burning man, Black Rock Desert, Nevada: August 30-31
Burning Man 2020 will take place in Black Rock Desert in Nevada. Participants join in the effort to co-create Black Rock City, a temporary metropolis dedicated to art and community.
Benidorm Gay Pride, Benidorm, Spain: August 31- September 6
Benidorm Pride is a weeklong series of flamboyant events including the famous Pride parade and popular after-party on Benidorm's famous Levante Beach.
SEPTEMBER 2020
Southern Decadence, New Orleans, Louisiana: September 3-7
Southern Decadence is an annual six-day event held in New Orleans, Louisiana, by the gay and lesbian community during Labor Day Weekend, culminating in a parade through the French Quarter on the Sunday before Labor Day.
Folsom Europe, Berlin, Germany: September 9-13
Europe's largest gay fetish event with huge street fair and lots of parties. Tens of thousands of guys in leather & fetish gear will be walking the streets in the Berlin-Schöneberg district.
Curaçao Gay Pride, Willemstad, Curacao: September 22-27
Banff Pride, Banff, Canada: September 29 – October 4
Curaçao Pride is a 5-day long event filled with plenty of parties and activities with local and international artists catering to the LGBTQ community and their friends.
OCTOBER 2020
Maspalomas Fetish Week, Maspalomas, Gran Canaria, Spain: October 2-11
Maspalomas Fetish Week takes place every October on the popular island of Gran Canaria. The event is fast becoming one of the most popular fetish parties of the Autumn season, allowing Europeans to escape the cold and head to warm Gran Canaria.
La Demence Anniversary Weekend, Brussels, Belgium: October 30 – November 1
Every year La Demence celebrates its anniversary with a massive multiple day event. The party attracts muscle boys from all over Europe.
NOVEMBER 2020
Maspalomas Winter Pride, Maspalomas, Gran Canaria, Spain: November 9-15
Every year, the streets of Maspalomas are filled with ever growing crowds during the annual Maspalomas Gay Pride.
2021
WorldPride 2021 will be held in Copenhagen, Denmark.  Stay tuned for the full 2021 calendar.