LGBTQ Celebrities
Karan Johar
Director Karan Johar, a hugely popular Bollywood filmmaker and India's most famous gay celebrity, became father to twins via surrogacy. This was a big deal, eliciting polarized responses from the public and media.
Cara Delevingne
British Model and actress Cara Delevingne hasn't made an official coming out announcement, but she did make this post on National Coming Out Day in 2014: "I'm late for National Coming Out Day but better late then never. Don't be scared to be who you are." She has been in a relationship with Annie clark the musician also known as St. Vincent – since 2015. Shes Happwith her stance.
Ellen Lee DeGeneres
Ellen Lee DeGeneres was born on January 26, 1958, She is an American comedian, television host, actress, writer, producer, and LGBT Activist She starred in the popular sitcom Ellen from 1994 to 1998 and has hosted her famous TV talk show, The Ellen DeGeneres Show, since 2003. Ellen has been open about her status since quite some and is happy that she took a stand on her position
Thomas Luke Macfarlane
Thomas Luke Macfarlane was born on January 19, 1980 and is a Canadian actor. His best known roles include Scotty Wandell on the ABC television drama brothers and sisters from 2006 to 2011 He also stars in KILL Joy at present. Macfarlane declared that he was gay during an interview with The Globe and Mail on April.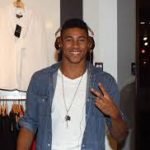 Keiynan Lonsdale
Keiynan Lonsdale (DOB December 19, 1991) is an Australian actor, dancer, and singer&songwriter. He is known for roles such as Oliver Lloyd on the ABC series Dance Academy (2012-13) and Wally West / Kid Flash on The CW series. When he was a MTV VJ, he released original music recordings. He came out gay in 2017 and announced it publically.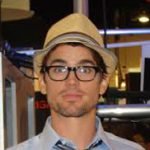 Matt bomer
Matt an American actor, producer, director and singer. He is known for his for his performances in successful films and for his performances in television series. Bomer's accolades include a Golden Globe Award and a Primetime Emmy Award nomination. He Came out as a gay in 2012 ay in 2012, when he thanked Halls and their children during an acceptance speech for his Steve Chase Humanitarian Award.